Our tailor-made solutions help protect what matters most
We can provide you with the perfect security solution to detect and deter crime, as well as tackle unique challenges you face in your industry - this allows you to direct your focus to the growth of your business.

To protect your business from all angles, we deploy a range of security systems such as intelligent CCTV, networked access control, as well as reliable alarm systems. Together, these systems work in-sync to provide peace of mind for management, staff and guests without being overly intrusive.

We can provide a personal approach to security
If you have specific requirements or which to discuss unique challenges your business faces, speak with our experts for free security advice.

| | | | |
| --- | --- | --- | --- |
| | Tailor-made security | | 24/7 monitoring |
| | Expert consultation | | Maintenance options |
Hospitality clients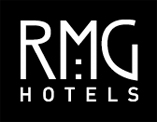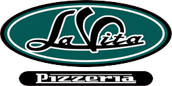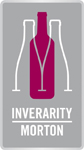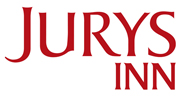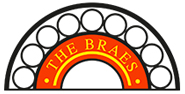 Do you worry about crime within your business?
If crime is a worry, why not have complete peace of mind by deploying an intelligent security system that not only captures criminal activity but also acts as the perfect deterrent. We take pride in our ability to provide the very latest security systems including, CCTV systems to help you gain the upper hand against crime.

We understand the importance and value of protecting your business, as leading fire alarm, intruder alarm, access control and CCTV installers in Glasgow and the surrounding area of Scotland, we utilise our 18 years of experience to meet or exceed expectations. For complete 360° security and to ensure that your business is protected from all angles, contact the experts at Arrest Security.
Retail clients
Protect your business before it's too late. Our CCTV installers can offer you the security you need to combat crime.

Intelligent surveillance to watch over multiple buildings
Businesses in the hospitality industry often have many areas that require surveillance, including lobbies, reception, car parks and hallways throughout the property.

We can offer cost effective alternatives to cover all aspects of surveillance.

Intelligent protection at all times

With intelligent CCTV you can monitor your business from anywhere. Which means that you have the freedom that you need to manage an efficient company.

Are you getting the best out of
your access control?
Access control is a brilliant way to provide access to authorised people while limiting the risk of intrusion and ensuring the protection of your guests and staff.

Our systems are fully tailored to your business to provide the best level of protection.

Intelligent access control
Users and permissions can be controlled with ease and efficiency with the use of networked access control. One central PC can manage hundreds of access cards.

Fully accredited for your peace of mind
We pride ourselves as being one of the top intruder alarm, access control and CCTV installers in Glasgow. Established in early 1999,
Arrest Fire & Security Ltd work throughout Scotland to provide cost-effective security systems.