Comprehensive security solutions designed and tailored for commercial environments
At Arrest Fire & Security, we pride ourselves in our ability to provide a range of security systems including CCTV surveillance, specifically designed to combat crime, such as theft, vandalism and burglary. This ensures a higher level of protection and reliability for your business to operate efficiently.

By working with our design and installation team, we can help you to tackle the security challenges you face. With our security measures in place, you can focus on running your business in Glasgow while your security watches over your property and assets, even when you aren't able to.

Protect your business before its too late
We know of the security challenges that you face within your business, these can be prevented or deterred with high level security systems.

| | | | |
| --- | --- | --- | --- |
| | Customer or staff theft | | Vandalism |
| | Intrusion and burglary | | False insurance claims |

Our security specialists are able to provide you with the perfect security solutions for your business in Glasgow to ensure that you have the protection from theft, vandalism and burglary that you need.
Commercial clients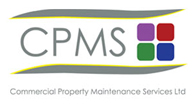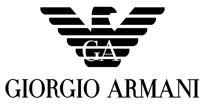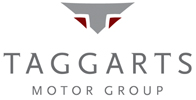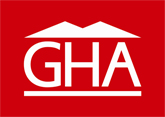 Do you have a problem with theft or burglary?
You may believe that you wont fall victim to crime, however the truth is that it can happen at any time. With an intelligent security system in place to can easily stop criminals in their tracks, allowing you to have complete peace of mind that your commercial business is protected.

At Arrest Fire & Security Ltd our installers work throughout Glasgow and the surrounding areas of Scotland where we provide cost-effective security systems that not only capture crime but also help to deter it from happening in the first place.
At Arrest Fire & Security we are trusted and proven, our experienced CCTV installers can provide the best solution for your business.

Intelligent CCTV for your business
CCTV surveillance provides you with a clear
advantage over intruders. Not only will our
CCTV systems work day and night to watch
over your property, but it can also help to
detect crime and sound the alarm.

All whilst the scene is recorded for evidence
in full HD resolution.

CCTV Remote Viewing

You can also monitor your business from anywhere with intelligent CCTV. We can help you to view live feeds straight from your smartphone 24hours a day.

24 hour CCTV monitoring
Our security systems can be used for 24 hour monitoring services, our trained professionals
can watch over the business night and day for instant, reliable response to threat.

Monitoring can be specified to alert key holders
or even the police. Ensuring your business
is protected in any circumstance.

24 hour CCTV surveillance

At Arrest Fire & Security we have security installation experts with years of experience that can provide you with a security solution for your peace of mind at all times.

Fully accredited for your peace of mind
We pride ourselves as being one of the top intruder alarm, access control and CCTV installers in Glasgow. Established in early 1999,
Arrest Fire & Security Ltd work throughout Scotland to provide cost-effective security systems.